In case anyone else enjoys looking at saint pics as much as I do, I decided to post some pics of my little bunndle of joy, Ben.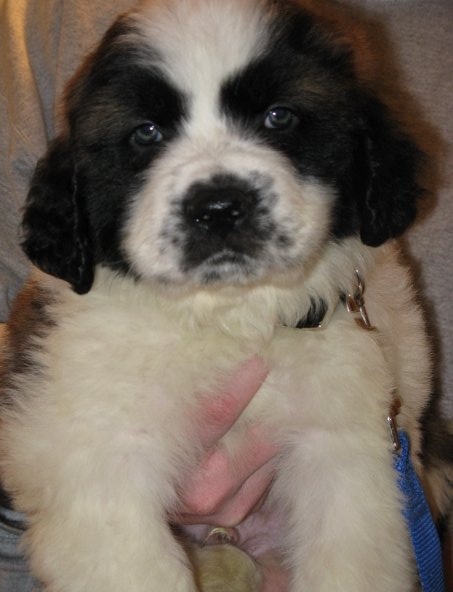 Ben on his first day with us, just shy of 7 weeks (so we were told... I hink he was younger, what do you think?)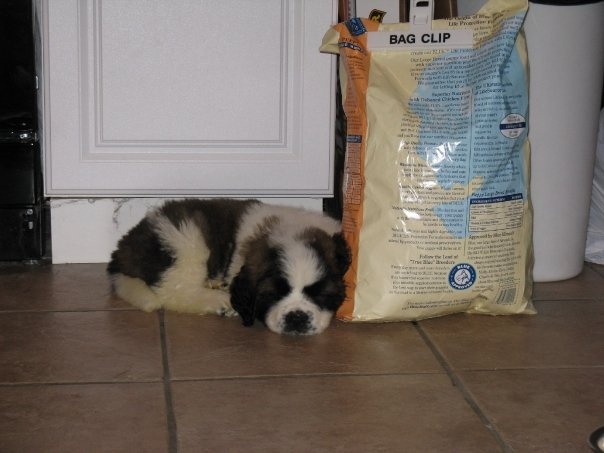 First week we had Ben
My handsome little man at about 3 months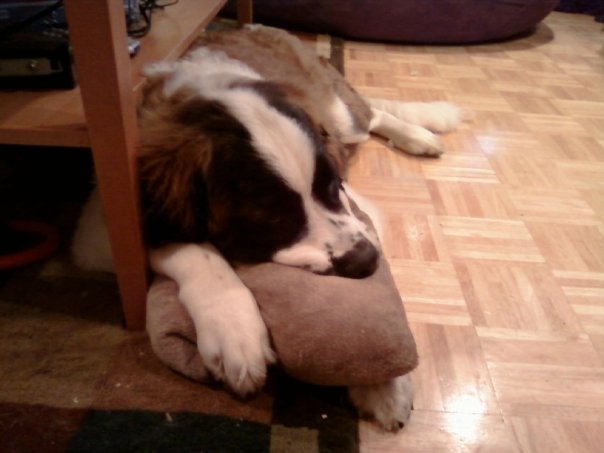 Ben can't sleep without his blanket or pillow in his mouth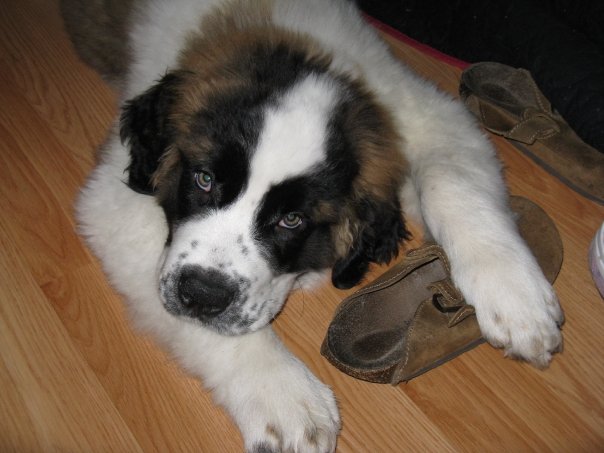 Ben sleeping on my shoes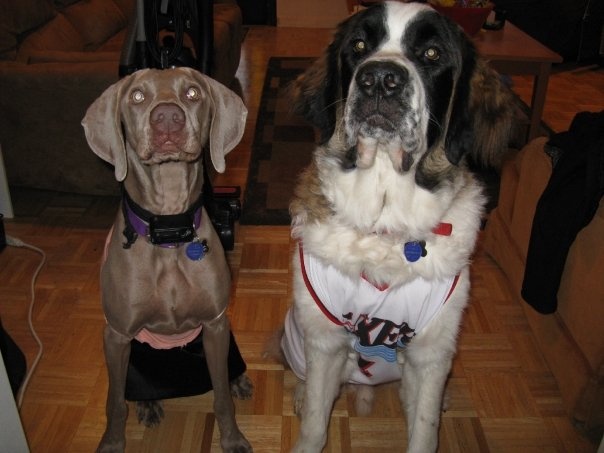 Ben and Maggie dressed up for Halloween. I never thought I'd be a person who dressed up my dogs, but here I am :-)
He's gotten so big so quickly. I wish they stayed little forever! But then again, they wouldn't be so big and cuddly if they did!