my lovely dory

dory came to us at 16m old, untrained and a total cow... she was walked on 3 leads to start with and would try to eat any dog she passed, we had such a year retraining dory....( she was mega stronger than me and over weight after being fed buckets of bakers a day). but we did it, she had me in tears more times than ill admit because she simply didnt get on with her sisters and i hated seeing her live alone.... then dexter come along and made her world complete and my heart felt so happy, what a pair they were!!!
dory died on the table at the vets and we brought her home for dexter to say his goodbyes, he sat by the car until the undertaker arrived and washed dorys face.... he was a lost soul after that for a while bless him.
dory had her fair share of problems, a whole litter born sleeping but then she and dexter had a litter of 8, what a beautiful bunch they are....she watched dream grow up, and felt happy to be a mum, you could tell this as she was very proud of dream.
dory was my "cowbag" i adored her, she was a angel in the house but was a trusty guard out of it.... she scared the passing dog walkers most days!!!
dory died 25th april 2012 and i also brought her a star... i so hope its not near doras!!!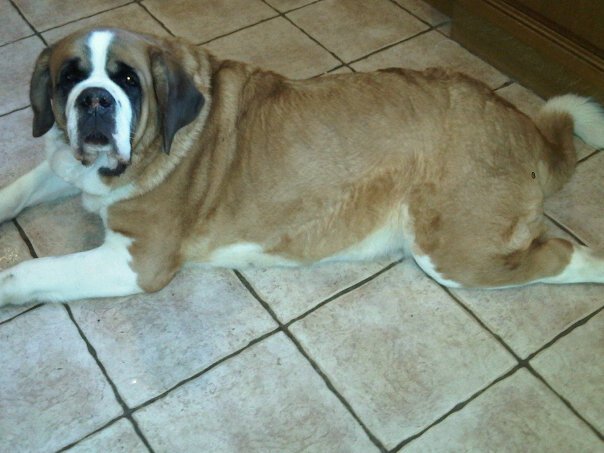 pregnant dory xxx