Dexter is son of multi ch scandias leo and ch heimers tullamore dew he has an amazing pedigree and has a wonderful hip score of 7! he is also heart tested clear and eye tested
dexter has a wonderful smooth plush coat and is a very gentle stud dog, he loves playing with puppies- who could resist a st bernard puppy???
so far he has produced us some wonderful smooth puppies and the odd rough puppy. we are very pleased with the way he has turned out and the way he is growing.
dexter is a decent size strong and powerful dog who can out run all our other st bernards easy peasy!!!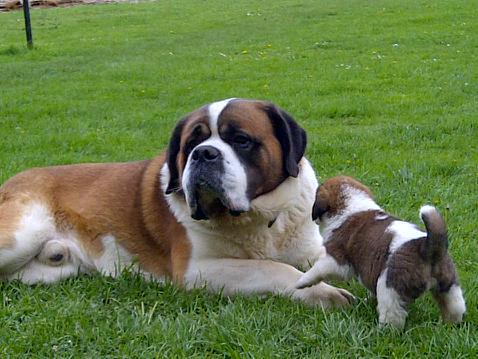 above is dexter with his daughter ellie
below is dexters rough daughter Dream
more pictures can be seen at
www.fairviewstbernards.co.uk