we give all our dogs huge bones , however when the dogs are in the house they arent allowed the bones in, sometimes a bitch maybe in the house for a while expecting puppies and a normal "chew" wont last 5 mins !!!
sooooooo we were kindly given by Bebe a deer antler to try and what a hit!!! ok dexter runs about with it looking like a rhino sometimes but they are clean dont smell and arent bloody!!!
heres the bones they normally eat.... look at the bags full of bones in the background aswell..... not what i want in the house!!!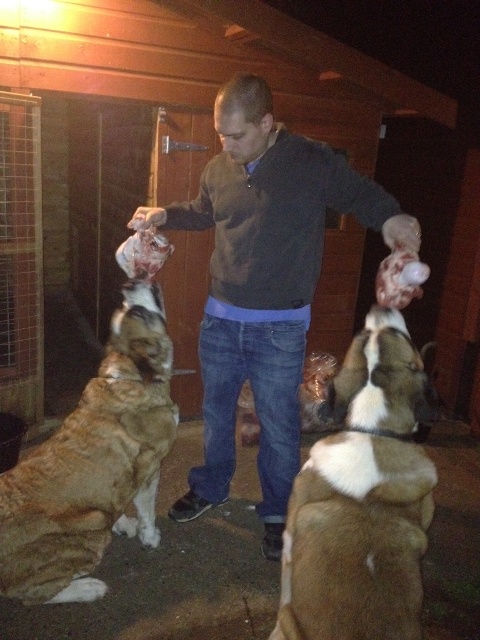 this is a much cleaner chew for in the house! ........... and in the summer i dont expect it will atract flies

http://www.petperfection.net/antler-dog-chew-x-large-p-631.html?wizid=cdds98ac3sv07atvlg69gc4lg0
ebay sell them as do a few shops this way, they arent cheap or even free like our normal bones are however they are a great boredom buster for those who cant allow bloody bones in the house AND they last!
PS : NO deers are hurt in the shedding or the antlers.........